Delta Engineering
PRESSURE EQUIPMENT AND SKID SOLUTIONS
A WIDE RANGE OF PRESSURE EQUIPMENT AND SKID SOLUTIONS FOR OIL & GAS AND POWER GENERATION
Delta Engineering srl, founded in 1981, is an Italian company based in Dalmine, worldwide export oriented. Company's core business is the design and manufacturing of pressure equipment and skid solutions for the Oil & Gas and Power Generation industries. Premium quality, high flexibility in customer's needs management, friendly environment made of smart people represent Delta Engineering's philosophy as base concepts.
CASE STUDY – SHELL & TUBE HEAT EXCHANGER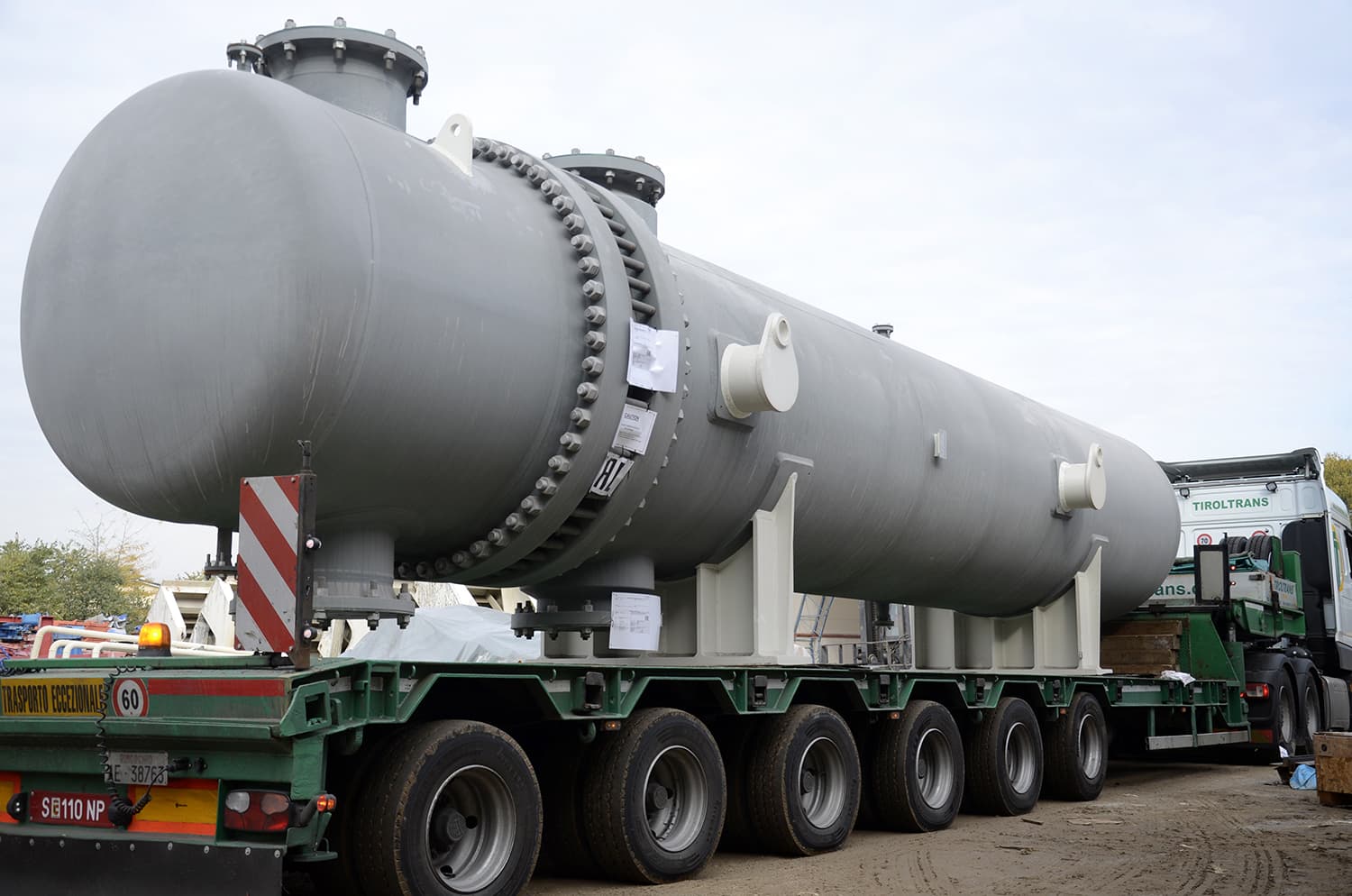 We have been invited directly by General Electric Energy Division to submit a proposal for the Supply of Nr. 1 Shell & Tube Heat Exchanger having final destination Kazan Power Plant, Russian Federation. Starting from functional requirements listed in General Electric technical specification, we have performed the best thermal design solution, providing a TEMA Type (BEU) in complete accordance with all Customer's needs.
Thanks to an optimized mechanical design and manufacturing costs' control, our offer has been selected as the best in terms of technical solution and price level.
Job has been developed according to GE practices, we have received at our premises GE quality team to perform Workshop qualification. Production has taken 7 months including all the engineering activities. We have strictly followed GE's logistic procedure utilizing a GE's web tool in order to obtain the release for shipping. The photo shows our efforts' result: a huge Shell & Tube Heat Exchanger having Nr. 1679 "U" tubes – Straight Length 8500 mm for a total weight of 70 Tons. Equipment has been delivered with declaration of conformity CU-TR 032/2013 as per Russian Federation regulation. We are very proud to have satisfied GE needs in terms of product quality and delivery time.